NSB Computers - an Intelligent Technology Services company,
not your average computer company!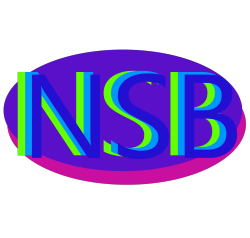 Lower computer repair costs with 'Flat Rate' service.
Visit NSB Computers today and experience the difference between us and 'them'..
Moxie's news for September 2016: 5th Annual Food drive

NSB Computers Official Ambassador, "Moxie" is starting her food drive early this year. Bring in any non-perishable food item and receive that warm, fuzzy feeling you get knowing your donation is helping to feed the hungry in our community.
Professional Certified Technicians - specialize in virus removal and computer repair.

We provide Secure remote support for immediate service.

Our Flat rate bench fees save you money. No hourly BS that you get from 'them'

Now is the time to check out the most talked about computer services company in New Smyna Beach, NSB Computers.
With school in session, and work being work, you don't have time to be Mom, Dad, computer tech and tutor! NSB Computers can be that computer tech and tutor and don't forget about our award winning "Total Care IT" Support and Services Plan for home. One price for the whole year and you won't have to worry about oviruses, updates, and help when you need it!

Secure your families computers and data with Total Care IT: Home Premium!

The first and only local computer workshop open 7 days a week!
Help & Maintenance

Remote Rescue 911: Secure Remote Support
Help & Maintenance
NSB Remote Rescue Services: Secure Remote Support Help & Maintenance
Total Care IT: Maintenance and Support Plans with 24/7/365 Server, Workstations, Laptop, PC & MAC & LINUX systems monitoring
Total Care IT - Edge: Onsite /Offsite DAS/NAS and Cloud Backup & Recovery services
Total Care IT - Premium: All the benefits of Total Care IT, with unlimited on-site visits.
Secure Remote Support with an ITS Qualified Support Technician
Managed Enterprise grade Anti-Virus/Anti-Malware
NSB & ITS Custom Shop
Custom Servers
Custom Workstations
24/7 Support Helpline
24/7 Support for all Total Care IT clients!

Call now and join the thousands of satisfied clients,
all a part of our Total Care IT Family - 386-957-3849
Advantages of Managed Services
Break-Fix is the standard for average computer companies, but NSB Computers (an Intelligent Technology Services Company) is not your average computer company! Not only do we perform all the services of a "Break-Fix" computer shop, such as virus removal and hardware replacement, we have succeeded in doing what no other local computer company has been able to accomplish, providing Enterprise grade Managed Services for Home computer systems as well as Businesses!
As heard on: